Elmo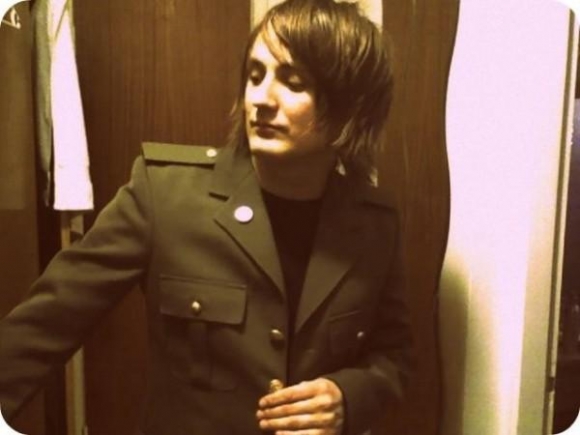 Från: Jokkmokk
I februari 2007 gick Elmo, drivet av Jokkmokksonen Magnus Ekelund, in som en komet på den svenska musikscenen. Den sovjetinspirerade singeln The Anthem blev en jättehit och skakade välbehövligt liv i den insomnade tonårspopen. Efter en festivalraid gick andra singeln "Don't Speak To The Wall" med samma självklarhet rakt ut i etern och spelades land och rike runt under hela hösten.
Strax därefter släpptes debutalbumet "Kamikaze Heart" som följdes av fler framgångsrika singlar.
2008 återvände Elmo till barndomens Jokkmokk för att tillsammans med vapendragarna Arvid Sandin och Erik Zettervall påbörja arbetet med uppföljaren till Kamikaze Heart. Resultatet blev andra albumet "Once" med singeln "Die Alive" som släpptes 2009.
Efter ännu en turnésommar lades projektet på is och Magnus startade bandet Magnus Ekelund & Stålet.
In february 2007, Elmo, led by frontman Magnus Ekelund from Jokkmokk, stormed into the Swedish music scene. The Soviet-inspired single "The Anthem" became a hit and rejuvenated the comatose teenage pop genre. After a festival raid, the second single "Don't Speak To The Wall" hit the air waves with the same feverish confidence. It received airplay all over Sweden during the fall.
Elmo then released his debut album "Kamikaze Heart", with several tracks from the album becoming successful singles.
In 2009 the follow-up "Once" was released, accompanied by the single "Die Alive". After spending the summer on tour, Magnus Ekelund decided to let Elmo rest and formed the band Magnus Ekelund & Stålet..
Releaser
Die Alive
Don't Speak To The Wall
Kamikaze Heart
Once
The Anthem
Unbreakable